Power of SEO from Ella's experience
Hello! I am Ella from Epsom Marketing Agency. I'd like to share my own experience today. Some of you will relate to the story and take action. If this story can add value to your business, that will be a delight for me.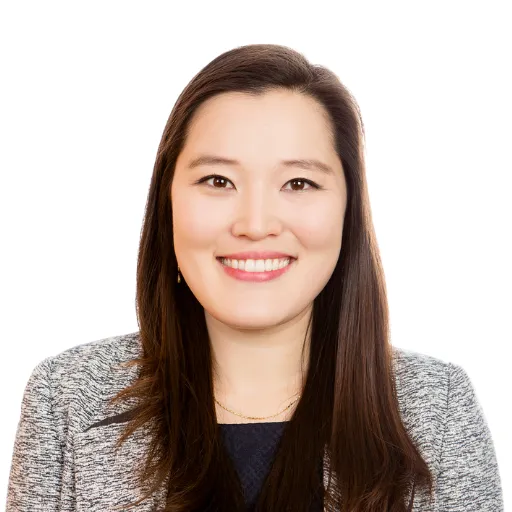 My first encounter of the concept SEO goes back to 2021 when I published my book on Amazon. It was nothing to do with what I do now, I just wanted to share my knowledge and experience. Being a very analytical person from my experience in analyzing mortality and morbidity data in the health industry, health has always been one of my main focus areas. However, after having my child, I put on some weight and felt unhealthy. I didn't recognize the person in the mirror and that affected my mood as well as my health. I wanted to get healthy with minimal effort and without compromising my lifestyle. I didn't have time to join a gym or hire a personal trainer with a little baby. That's when I discovered the One Meal a Day Lifestyle with hours and days of research.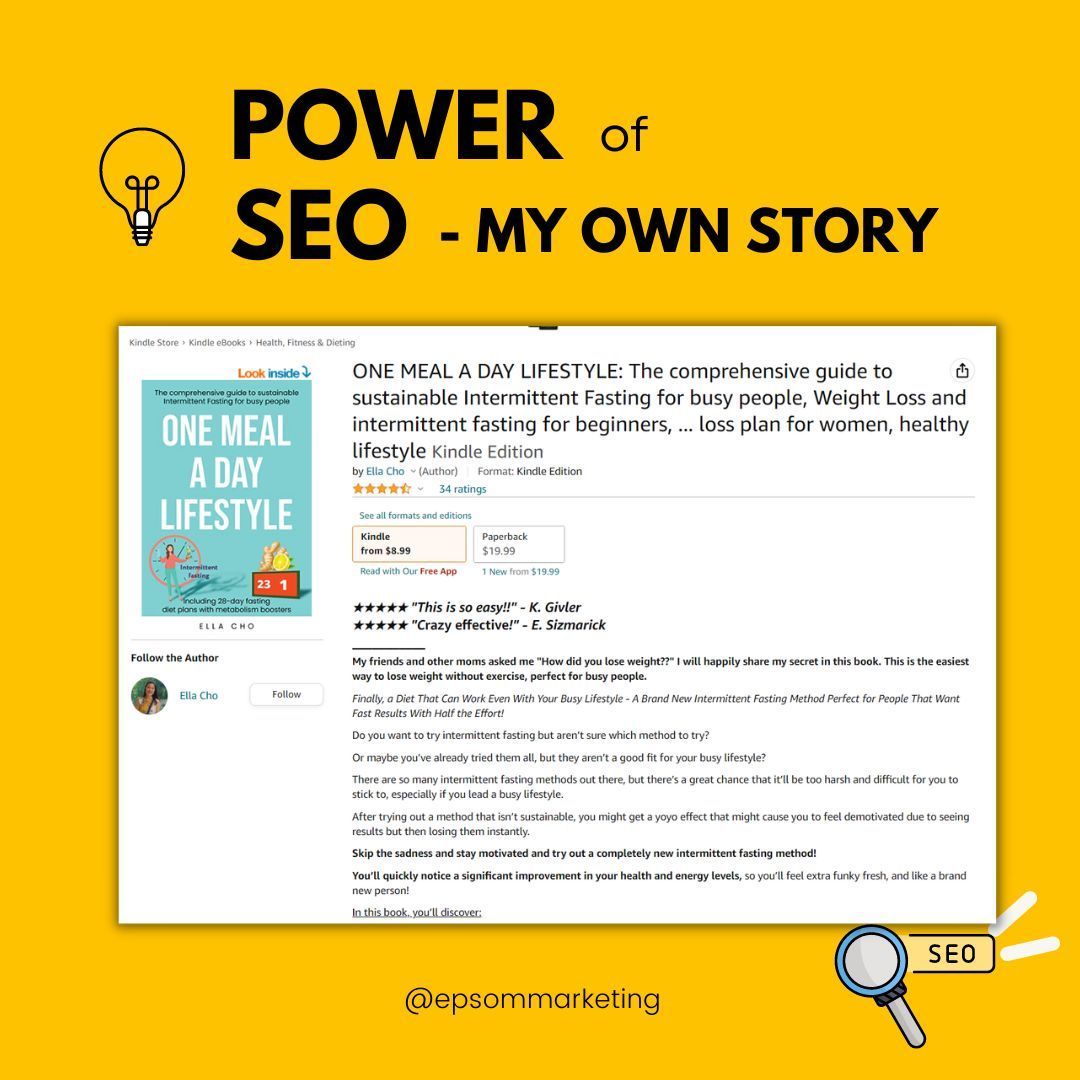 Long story short, I found a way to get my old body back within a month. Yay!! I was so thrilled with the results so I wanted to share my method with other moms. So, I wrote a book called 'One Meal a Day Lifestyle' and published it on Amazon. It was my first attempt at writing a book, and I was proud of my accomplishment and I genuinely wanted to share this knowledge since the knowledge served me really well. But my joy was short-lived. My book wasn't selling, and I didn't know why. I did some research and realized that there were over 50 million books available on Amazon, and mine was just a drop in the ocean. It was not visible to anyone, let alone my target audience.
That's when I learned about SEO. I realized that I needed to help the algorithm understand more about my book and its content. I started by optimizing my book description with relevant keywords, and that's when the magic happened. My book started to rank high on Amazon's search engine, and it even became no.1 in my category for a few days! Here is my favourite review. Now, I know I have influenced someone's life positively since my book was visible to my audience.
"This was such a great read. My thyroid is all messed up and my weight has ballooned. It doesn't help that I have MS which restricts my movement plus in 2016 I fell due to the MS and broke my neck. Now add paraplegic to the stew and my weight was here to stay or so I thought. I read this book a couple of months ago and have lost 31 lbs! Now if I can do this anyone can.
I chose my one meal a day to be breakfast. I have celiac and there were more gluten free options at this time. I have been drinking tea that is ginger and mint flavoured. I can not get fresh lemon because I live in a nursing home. That tea is delicious and I think it helps with my weight.
I am thinking of buying pure lemon powder? Anyway I highly recommend this book. As was stated the first few days are hard, I even got some headaches but by the end of the week I was fine. Now I'm just cruising along. I have many medical issues like diabetes, high blood pressure, compromised immune system, seizures etc. and I can do this with doctor monitoring. I truly hope this works for others. Good Luck! P.S I am 56 years young."
K. Givler, Reviewed in the United States on August 13, 2022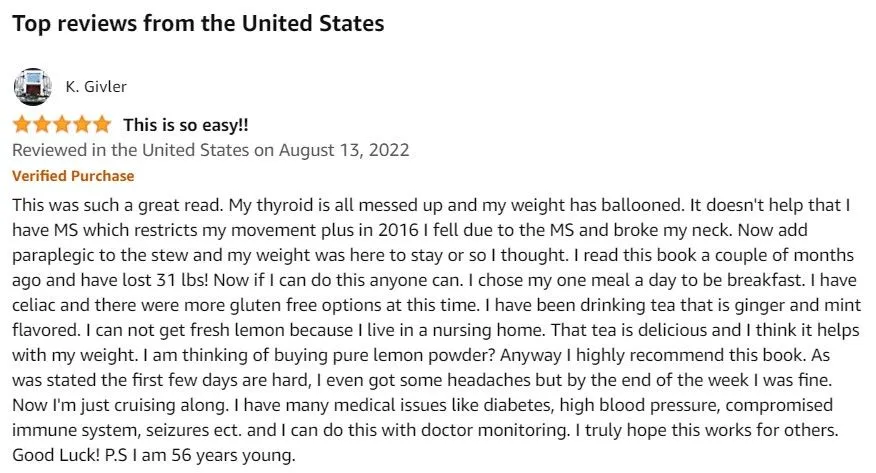 This experience taught me the importance of SEO for any business. As a small business owner, I understand the struggle of trying to get your business noticed among millions of competitors. There are over 32 million small businesses in the USA , and it can be challenging to stand out from the crowd. However, with the right SEO strategy, you can optimize your website to be visible to your target audience.
I have seen firsthand how powerful SEO can be when it comes to getting more leads and increasing sales. SEO is a process, and it requires time and effort, but the results are worth it. It's all about understanding how search engines work and using relevant keywords and phrases to improve your website's visibility.
By optimizing your SEO, you can generate organic traffic and connect with your target audience. If you're a small business owner or content creator struggling to get discovered, take it from me, SEO can be a game-changer. It's not just about putting out great content; it's about making sure that the right people can find that content. If you're struggling to get your business noticed online,
I highly recommend looking into SEO. It may seem daunting at first, but the results are worth it. So, don't give up on your dreams, and don't let your hard work go unnoticed. Take the time to optimize your website and watch as it starts to climb up the search engine rankings. ❓Have you ever struggled with making your business visible online?
What steps have you taken to improve your SEO? Let's chat in the comments below! 📢Want to leave SEO to an expert, contact Epsom Marketing Agency or book a free strategy call with us.